Cooee Design
Cooee is a contemporary design brand with its roots in the heart of Sweden's Småland. The brand's timeless products are easily mixed and matched since they all have a sophisticated, minimalistic Scandinavian look and come in muted colours that fit perfectly with each other.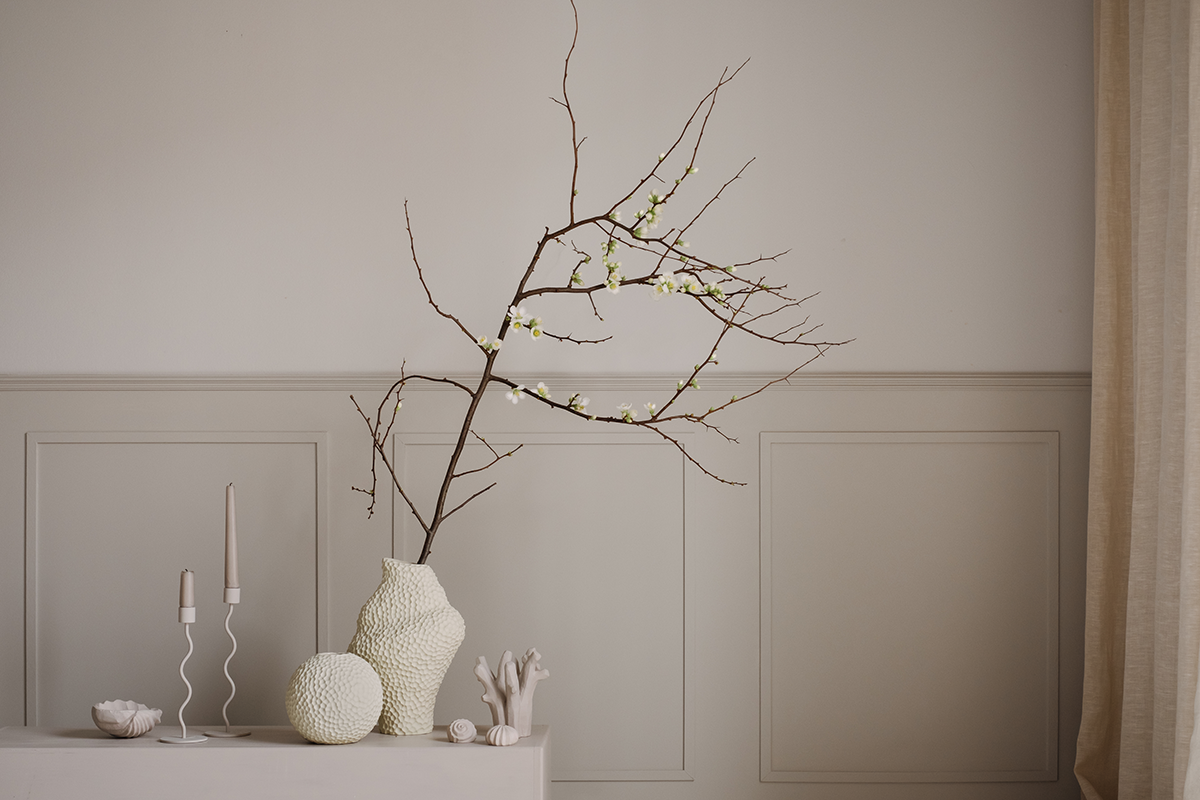 Easter
We are moving towards brighter times, birds chirping and buds that bloom! Decorate the home with stylish Easter decorations in muted tones. Like our other products, our seasonal decorations are timeless and elegant and made from quality materials such as ceramic and metal. Decorate the home with our fine pendants in beautiful branches, set the table with our egg wreaths and ceramic eggs. The Bonbonniere eggs are perfect as a nice Easter gift filled with feathers or spring bulbs for someone you want to surprise.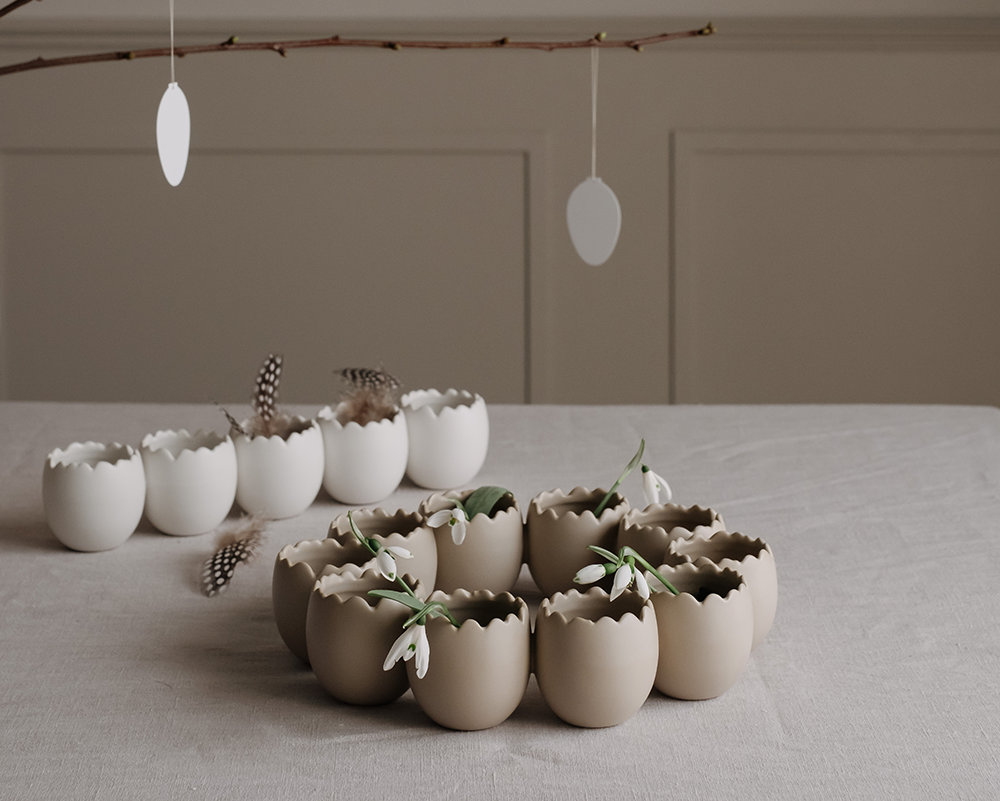 Popular products
Minimalistic shapes and earthy colours
Minimalistic shapes, earthy colours and a wide collection for the sophisticated home. Cooee Design offers a broad selection of high-quality interior products to customers all over the world. The mix-and-match principle allows endless combinations for the set table and beautiful home interior.