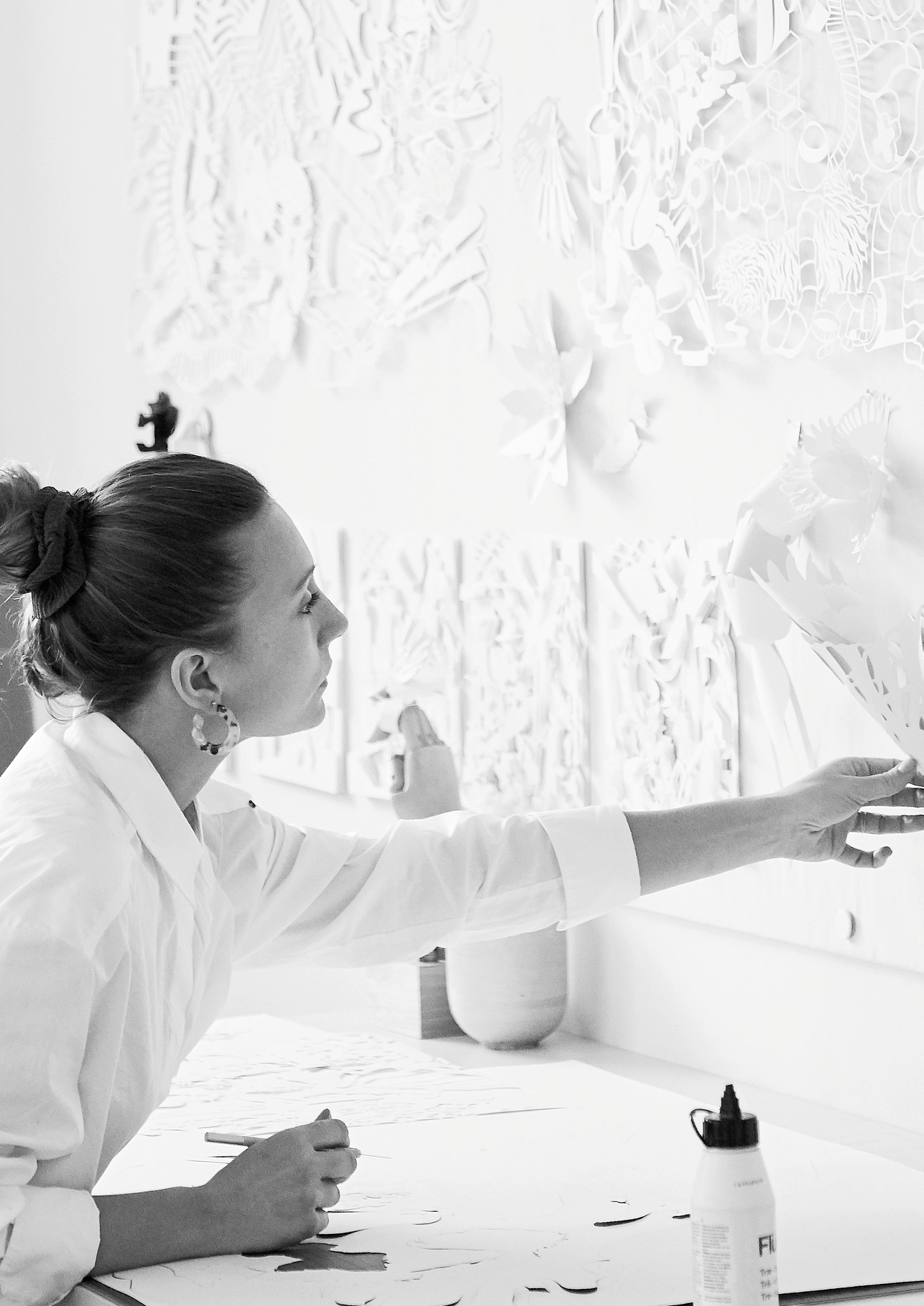 Stinne Bo
Stinne Bo is an educated designer from The Royal Danish Academy of Art, and she unfolds her talents as an artist and designer. In addition, she is the founder and owner of the Ceramics company TYBO Art & craft, which she runs with her husband. 

Through her work as an artist, Stinne Bo has specialized in paper as her material, and she creates both smaller and larger pieces of art for galleries and exhibitions in her home country Denmark and abroad. 

Her art is created from the effects of shadows when more pieces of paper and cutouts are placed above each other. Through that, a three-dimensional art piece with both depth and shape arises.

"Paper Birds" are inspired by the wintering birds in Denmark and were part of the hand-cut and hand-folded series of small paper items to adorn the home. The thoughts behind Paper Birds was to create a beautiful papercut, which could decorate the house all year around; On the Christmas tree, for Easter, or as a decorative item in your window, which spreads atmospheric shadows in the room, when the light hits the wings".